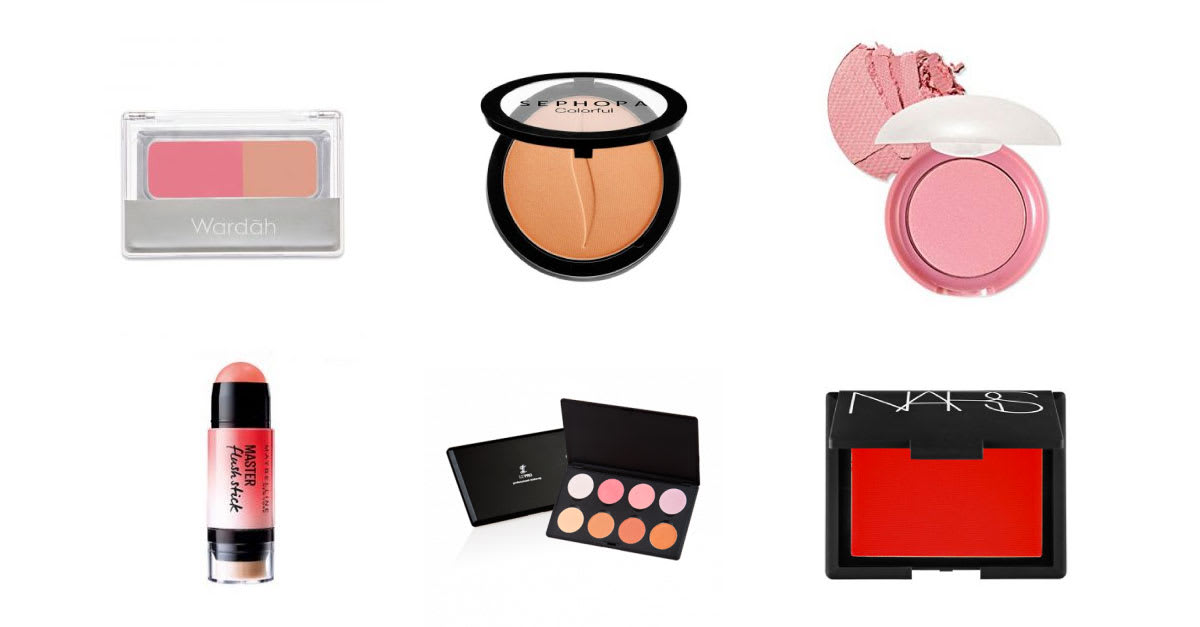 You must apply blush on so that your face is fresher and not pale. This does not only apply to women who have light skin, Indonesian women with brown skin can immediately look radiant and bright.
When using it there are a number of things you need to pay attention to, one of which is the color that must match your skin tone so that it looks more natural. However, determining the right blush color is not easy especially for owners of medium to dark skin. A blush color that is too light will contrast with the skin color, while a color that is too dark will not appear on the skin at all.
Don't worry! In fact, blush for brown and dark skin is very unique and special, you know. Here is a list of colors you can try.
1. Berry color
At first glance this color looks like a berry it will look too bright, huh? Even though the color will look very natural, you know. You can also try wild berry or raspberry colors.
2. Plum color
Have you ever tried buying a purplish blush? Even though it looks like an unusual color for a blush, this purple like plum can add drama and accentuate cheekbones for those with dark skin!
3. A darker shade of pink
For cheeks that look shiny and healthy, choose a darker pink. Cheerful colors like this can also give the impression of a cheerful look, perfect for wearing in summer.
4. Peach color
Not only for owners of lighter skin, peach color is also very suitable for owners of medium, tan and dark skin, you know! Peach color blush can give a very natural rosy impression, suitable for everyday make-up.
5. Apricot color
Blush colors like apricot are perfect for medium skin with warm undertones. This color makes the cheeks appear to have a natural hue and look fresh.
6. Mauve color
Once the most sought after color last year, the mauve color blush seems to suit those with medium skin. Colors like this can emphasize the cheeks in owners of darker skin. Want to look more edgy? Apply monochromatic makeup with a mauve color!
7. Brick or terra-cotta colors
If the plum color doesn't match your skin undertone, choose a brick or dark terra-cotta color. Both blush colors are very flattering on dark skin. In fact, this color can also be used as contouring to emphasize your cheekbones!
8. Bright tangerine color
Cheerful orange is not the blush for everyone, but on brown skin, this bright orange color will look natural and beautiful. Try applying it to your cheeks, your face will look flushed without looking too heavy!